PHILOSOPHY
–
Fashion with a clear conscience?
studio-842 is inspired by the cradle to cradle design philosophy, which believes that industry can have a positive effect on people and the environment. We also believe in seasonless design so you can wear most of our pieces all year around.
2017
Romance in Modern Life
For this collection, we did't start with a piece of fabric but with garments that we deconstructed. Most of our raw materials are vintage. The many months dedicated to make these delicate fabrics become a rare luxury in our fast paced lives.
The 2017 Collection is a collage of different decades with a strong influence of the Victorian era. Deconstructed tea dresses from the late 1800s become blouses with 1970s silhouettes, feminine 1920s and 1930s dresses are combined with oversized streetwear of the 1990s; draped mens shirts are mixed with reconstructed denim and vintage underwear.
Delicate victorian laces are combined with raw edge denim; heavy leather with luxurious silk charmeuse and soft velvet.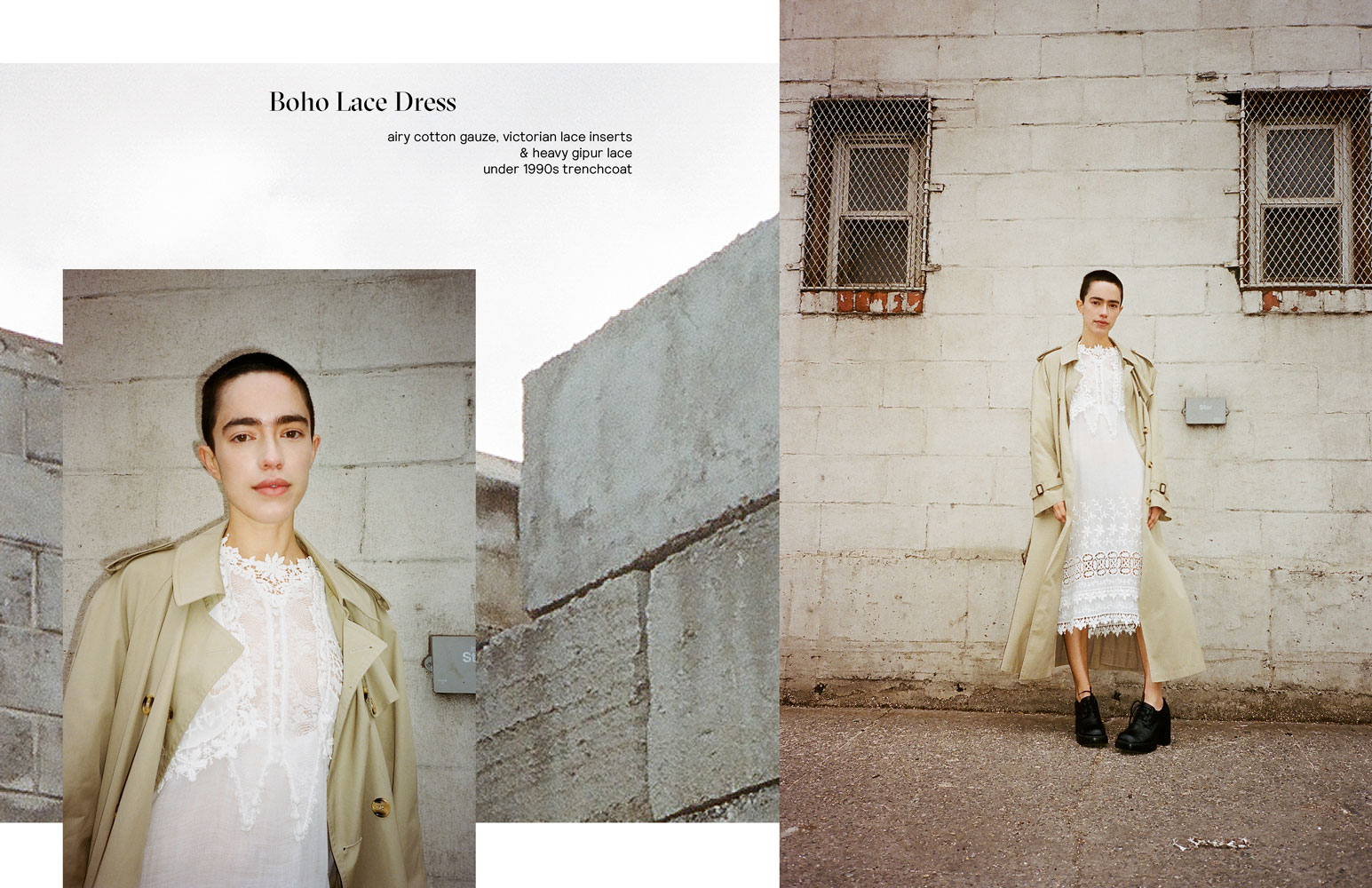 COMING SOON
–
We are currently designing a new limited edition collection which will be ethically sourced and produced in the US in collaboration with Native American Artisans and Artists as well as with local US fiber producers, fabrics suppliers and manufacturers.
The production will be transparent, eco-friendly and with fair compensation to empower local indigenous peoples economically and creatively by creating new jobs while at the same time securing existing US jobs from our local suppliers and manufacturers.